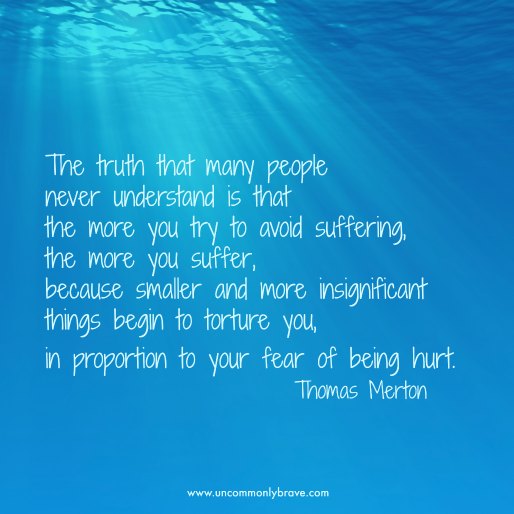 I know I'm safer inside, tucked away behind the drapes and in the shadows. My head understands when I venture outside I am vulnerable…that the sun itself is my nemesis. My body clearly protests even a single moment spent in the sun and heat. And though my heart doesn't want to believe, it's undeniable: I am "allergic" to the sun.
The specifics of my rare illness don't matter too much, but if you must know, look up mast cell disease. It's like being allergic to the world (to sun, to heat, to cold, to smells, to food, to stress, to the environment) without having a true allergy. My body decides without warning, or sometimes without even provocation, to dump the contents of my mast cells. I describe it as feeling like your own body is poisoning you from the inside out. In our rare illness group, we call these mast cell attacks. And the scary part is with every attack I risk life-threatening anaphylaxis.
So I stay out of the sun.
Everyone who lives with chronic illness or rare disease must face limitations. We face the loss of what our lives used to be (or could have been), and we rearrange our lives because of illness until we find a new version of normal. Whether we are dragged along this path of limits kicking and screaming or we step methodically and peacefully onto it is up to us. You and I get to decide how we want to deal with the limits imposed by our chronic illnesses.
Personally, I take a lot of medication to be able to function, and I'm very grateful I have a few somewhat helpful treatment options. But the very best treatment for my rare disease, is to avoid having my mast cells set off; I must cut out ANYTHING that could cause an attack. I must impose strict limits on my life.
At first imposing limits was loss. I had to give up so much in service of an illness I didn't choose. And when a new symptom claims yet another piece of normal, it is still loss. And loss causes me pain.
Yet, staying out of the sun makes more sense. A highly specific diet makes me feel better. A warmer climate causes me less pain. Temperature control (i.e. air-conditioning) offers relief. My choices to limit my life bring me more: more freedom and more health, not less.
That's how I came to love the limits of my rare disease; I discovered limits CAN offer freedom. Instead of fighting to maintain my life exactly the way it was and finding myself worse for the battle, my power is restored when I make choices that increase my well-being.
Do I fight for some things? YES! I fight to attend graduations, move my kid into college, volunteer at my favorite leadership conference, to stay working and some nights to just sit up at the dinner table with the family when my body is begging to lie down. Those are the hills I die on today.
Yet peacefully choosing limits can be more liberating than fighting hard any day, for the war with chronic illness will be won through wise choices and acts, not simply brute force and wishful thinking. What I've given up in limiting my everyday life is nothing compared with what I have gained from the freedom to stay a tiny bit healthier.
The sun, as it peeks through the clouds or bounces off the lake, is still amazing. I just choose to enjoy it from the safety of my bedroom window.